When it comes time to hire your Fairfield County home builder, how can you choose the company that will work best for your project? As with other industries, every home builder brings something unique to the table. Experience, expertise, contacts, and personality vary from contractor to contractor, offering different approaches to your project.
Your new home construction project means a lot to your family — emotionally, financially, and practically. For help finding your Fairfield County home builder, look for these top 10 traits.
1. Adequate local experience
The best contractors have years of experience to support their decisions and practices. As you look for your contractor, look for those who have years of local experience. A home builder in Fairfield County has better contacts for resources and more knowledge about the requirements in your area, so they can offer better advice and results than someone new to the area. As you reach out to various contractors, don't be afraid to ask about their experience.
2. Valid licensing
Fairfield County requires all home contractors to get a license and register with the county. Each home builder receives a registration number, which must be displayed on all of their contracts and advertising. As you search, check for this number before you make your decision. If you hire an unregistered contractor, however, you may be held liable for anything that goes wrong during your project. Also, be sure to look each home builder up on Fairfield County's license verification website.
3. Positive reviews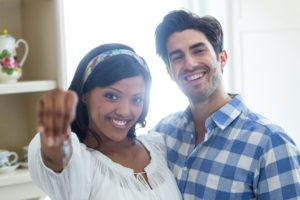 Honest reviews from past customers will give a clear picture of the home builders you consider. As you consider your options, ask for contact information for past clients. As you chat, be sure to get specific examples of things they did and didn't like about the contractor. Satisfied customers will be happy to answer your questions, so ask for an honest opinion. You may even want to drive by past projects to evaluate their work. The more information you have, the better.
4. Respect and consideration
It's your house and your money involved, but your home builder will hold much of your project's control. As such, you should hire a contractor who treats you with respect and consideration. They should listen to you at all times, respect your wishes, and keep you updated about the project. This will likely be a long project, so be sure to hire someone you respect and get along with.
5. Fair prices
A fair price isn't necessarily a low price. In fact, be wary of contractors who offer work at an extremely low cost. You get what you pay for, so look for high-end home builders with comparable pricing. Cost is an important consideration in a project this significant, but don't let it drive your decisions.
6. Open communication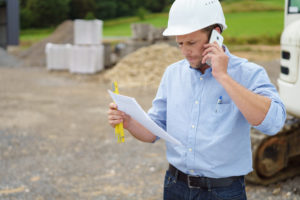 Your contractor needs you to be clear about what you want for your new home construction, but you need open communication as well. As you meet with your contractor, make sure they are willing to give you a cell phone or after-hours number. If you have questions or something goes wrong, you need to be able to get in touch. Your Fairfield County home builder should also be willing to answer any questions you have at any point during the project. Someone who gets easily annoyed or offended by reasonable and appropriate questions will likely cause more issues in the future.
7. Professionalism
Your home building project is a high-dollar business transaction, so your Fairfield County home builder should be professional. Pay attention to the way they treat your phone calls and meetings. Look for organization, smooth operations, and a relaxed environment. If your contractor can't treat you professionally before the project, the rest of your experience won't be any better.
8. Clean records
Even if your home builder is licensed and registered, they may have a troubled history. Use the State of Connecticut's Supreme Court Case Lookup to search for previous cases against your contractor. Verify a spotless record to increase your chances of a happy and successful project.
9. Trustworthy competence
Fairfield County has specific permits, contract formats, and other requirements for home building projects. While you are ultimately responsible for these requirements, your contractor will likely take care of them for you. If these steps aren't followed, you could face serious legal consequences, so make sure you can trust your home builder. Ask to see a detailed plan and timeline for the project. Reach out to past clients to make sure your home builder hasn't had issues with these requirements before.
10. A personal touch
Your Fairfield County home builder should offer you personal care and attention, so look for contractors who only take a few projects on at a time. A home builder who gives each home a personal touch is one who will do their best to give you the home of your dreams.