While many of us are curled up inside escaping the cold weather, we get to spend a lot of quality time in our homes. As we wander from room to room, our mind also begins to wander… We start fantasizing about that spectacular closet we have always wanted, think about that dark corner in the family room that we'd love to brighten up, wonder why the heat always takes forever to come on in the guest room, reflect on if it's too soon to turn your college graduate's old room into a gym, or any number of other thoughts about home projects both big and small. We thought we'd highlight a few of our frequently requested projects and home updates that are sure to reinvigorate your love for your home!
LED Lighting 
Brighten your outlook and your home by upgrading your lighting! One of the home updates that is often overlooked, high-tech LED lighting can truly transform the feel of any room. Today's subtle lighting options can offer both beauty and convenience, illuminating everything from closet shelves, to artwork, to an indoor pool, to stair railings. The benefits of LED lighting go way beyond the aesthetics – as it also reduces energy usage and lowers costs.
Live brighter this year by having the Dibico team install LED lighting throughout your home.
Home Management Services
Stop spending time, energy and money worrying about your home or suffering through downtime when something stops working or breaks down. All those mysterious little quirks in your home need to be monitored to make sure they aren't part of a larger problem or an indicator of a need for routine service. Break free from the burden of managing a luxury home. Our home management services are the perfect combination of maintenance and concierge services for high-end luxury homeowners. With quarterly, monthly and weekly service options, our team makes sure that your time at home is spent enjoying it, not working on it.
To see a list of our Home Management services or sign-up as a client, Click Here

Sports Addition
Whether you are empty nesters who want to turn your kid's room into a yoga studio, or a super active family that not only loves to exercise but loves sports, the addition of a sports or exercise space is a top trend as healthy living becomes part of the standard definition of luxury. For the avid sports or workout fan, we highly recommend the addition of a custom sports facility. Whether it's an indoor pool or basketball court, a tennis court in the summer turned ice hockey rink in the winter or the addition of a simple and convenient home gym — this unique home update can not only improve your home but your health.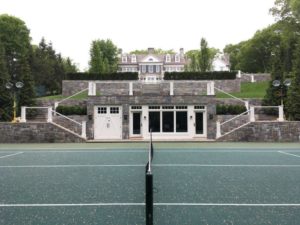 Custom Closet
A closet renovation might not be considered one of the "unique" home updates — but it is if your closet is truly one-of-a-kind! Using our in-house millwork shop, we are able to build the custom closet of any fashionista's dreams. Clients work with our experienced craftsmen to hand pick each element — from the organization of shelves to the grain of the wood.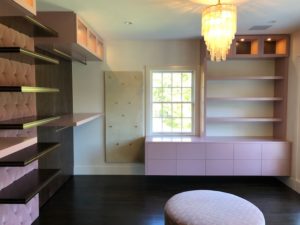 Truly give yourself and your home a fresh start for spring and vow to schedule those home updates you've had on your list for so long! Break free from the stress of handling your home yourself, and let us handle it all for you. Contact us now to schedule a consultation with one of our experts!